HIRING SMARTER, BOOSTING SALES
Our team worked with start-up company Diadem Sports to help
them create a winning hiring process so their sales team could
reach ambitious goals. In the two years Diadem has been working
with us, their sales have increased 15-fold.
FASTER TO MARKET
The Third Eye ad agency went through a company-wide transformation
on the heels of COVID. They hired us to coach their executives and develop
the skills they needed to meet increasing client demands. With our help, the
agency experienced better decision-making, more productive interactions, and
faster speed to market.
SECURING THE FUTURE
Our team is collaborating with Pine Crest to secure charitable gifts
to help ensure that the next generation of students are emotionally
intelligent, intellectually inspired, and prepared to change the world.
BUILDING CAPACITY
Our team is partnering with the Foundation to create a
vibrant culture of philanthropy.
BUILD A STRONG BOARD & SUBSTANTIVE PLAN
Our team partnered with the AAPPR to strengthen core leadership
and craft a plan to reposition the organization for significant impact
for its members and in its professional field.
READ MORE
ENHANCE FINANCIAL SUPPORT
As an innovator at the forefront of wellness lifestyle communities
for older adults, the Village is home to Florida's first state-of-the-art
Green House skilled nursing community and rehabilitation center.
Our team is partnering with the foundation and Village leadership to
develop a plan for sustainable, broad-based philanthropic support.
TRANSFORM YOUR COMMUNITY
CHS is literally building healthy communities where people live, work,
and prosper. Our team worked with CHS to redefine its vision,
develop strategy, and implement a plan to create neighborhoods where
where people have access to safe, secure homes in vibrant communities.

LIVE YOUR VALUES
Our team is partnered with the Sixers Community Engagement Office
to translate Sixer values into transformative programs for youth.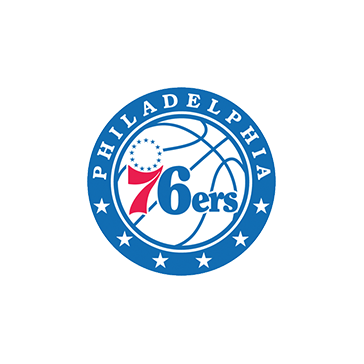 READ MORE
FIND YOUR MISSION
Named a top ten community college in North America by the Aspen Institute,
Broward College is committed to providing education that leads to satisfying
careers. With campuses in Broward County and ten centers and affiliates abroad,
the College serves 70,000 students, from 150 countries.
LEARN MORE
CONNECT TO YOUR POTENTIAL
The Smithsonian Center for Learning and Digital Access provides
opportunities for learners globally to take advantage of the
Smithsonian's vast collections, programs, and resources to inspire
the transformation and sharing of knowledge for the public good.
Our team collaborated with the center to develop and implement
an effective strategy to expand access, use, and impact.

"We absolutely love working with Jim Mueller and his team. In terms of nonprofit
consulting firms, James Mueller & Associates is at the top of the list. They took the
collective energy and talent of our team and helped us get focused on performance."
NANCY R. O'DONNELL
EXECUTIVE DIRECTOR, BROWARD COLLEGE FOUNDATION
VICE PRESIDENT FOR ADVANCEMENT, BROWARD COLLEGE
"Working with Jim has been an excellent experience. Jim is an excellent leader and
facilitator. He knows how to work with leadership teams and how to facilitate and promote
critical discussions."
STEVEN RONIK
ED.D., CHIEF EXECUTIVE OFFICER
HENDERSON BEHAVIORAL HEALTH
"Simply stated, we couldn't have done it without Jim and his team. He provided a
framework, guidelines, and a clear pathway to success."
FRANK GALLAGHER
PRESIDENT
ASSOCIATION OF STAFF PHYSICIAN RECRUITERS
"Jim is well known and well respected nationally. He draws upon his experience helping hundreds of non-profits
at various stages of evolution to provide a thoughtful, carefully considered strategic perspective. He has been
a critical and nurturing resource -- helping us efficiently prioritize our focus in the early stages of establishing a
non-profit infrastructure. I would highly recommend Jim."
COLLEEN C. LOCKWOOD
NATIONAL VICE PRESIDENT OF DEVELOPMENT
WOMEN OF TOMORROW
MENTOR & SCHOLARSHIP PROGRAM

"The best strategic planning coalesces deep, unbiased organizational self-awareness of the present and creates
a comprehensive vision of the potential of the future. When everything falls into place, leadership has its organizational
assessment and road map, while the staff sees the soundness of the path before them. As the former Acting Director
for the Smithsonian Science Education Center, I watched Jim and his staff expertly guide yet deftly adapt their
consultation as they assessed our organization at a critical juncture as he helped it from beginning to end discover
its potential and path. In every meeting with Jim, he masterfully guided and reinforced our team as we made our own
plan. After reflecting upon the opportunity to work with Jim for over a year, I am both amazed and impressed at his
genius and subtly in helping us own our potential."
PETER HAYDOCK, MLIS
DIRECTOR OF STEM & ASSESSMENT AT CREATIVE SERVICES ASSOCIATES
"There are few people in the universe I enjoy working with more than Jim Mueller. He and I have collaborated on
numerous client engagements. Jim's ability to clearly see strategic issues and interpret them through organizational
development is outstanding. Coupled with his expertise in fund raising counsel, Jim's marketplace offering is truly
unique. Jim's gift for collaboration and personal values make him a joy with whom to work. I am always amazed at
Jim's gift for structuring solutions as a direct result of his superb listening skill and the ability to relate to both senior
most management and the people in the trenches. "
JIM PAGLIA
BRAND ALIGNMENT STRATEGIST, SPEAKER, FACILITATOR, NONPROFIT C-LEVEL EXPERT, CEO OF IN'S & OUT'S, LLC
"Jim is the brightest individual I have ever known. he can dig down to the source of problems and challenges quickly,
then find creative, yet practical, solutions to apply. He communicates in a thoughtful, articulate way and really knows
how to listen."
SCOTT BATES
BATES PARTNERS
"Jim and I were part of a three-person team who conducted training for NGOs in Barbados. I found his knowledge
of all aspects of developing, leading, and funding non-profit organizations to be extensive. He conducts his work
with integrity, and he sincerely caries about the well-being of his clients. I encourage you to contact James Mueller
and Associates to see how Jim can help you grow and fulfill your vision."
DENA HURST
RESEARCHER/INSTRUCTOR AT FSU
"I placed Jim in a very challenging role that required exceptional finesse, intelligence, good business judgment,
and management strength to maintain leadership when challenged. He succeeded not only in staying the course
(which in itself is no small achievement) but in making significant impact on the business. He knows which battles
to fight and which to walk away from; and has excellent cat-herding skills."
NICOLA JAMES
PAINT, COATINGS, FINISHING, SPECIALTY CHEM INDUSTRY EXECUTIVE SEARCH & RECRUITMENT
"Jim Mueller is a master at understanding organizations and providing sound advice and direct engagement in
successful fundraising. He has succeeded at large development firms but, like me, chose to go with the individual
approach of offering trusted, personalized service without the baggage. I highly recommend Jim and enjoy working
with him as a partner."
MIKE FULTON
PUBLIC AFFAIRS & ADVOCACY AT THE ASHER AGENCY
"As I was the Chairmen of a local non-profit adolescent drug treatment center. Jim was hired to provide strategic
planning and leadership development. Jim's focus and energy kept us on task which allowed us to achieve our
goals in a very timely fashion. Even though it was just over two years ago we continue to use Jim's work as the
foundation that guides the direction of our corporation. The work he put in place allowed us a clear direction for
continued success"
NEAL MCGARRY
CEO AT FLORIDA CERTIFICATION BOARD
"Jim's exceptional mentoring, feedback and creativity helped me create a focused and efficient program
with an emphasis on high-impact major gifts. I highly recommend Jim for any organization looking to
work with a seasoned fundraising professional with unsurpassed integrity, warmth and smarts."
AMY "EMIKO" HEVER
EXECUTIVE DIRECTOR, SIXERS YOUTH FOUNDATION
"Jim's exceptional mentoring, feedback and creativity helped me create a focused and efficient program
with an emphasis on high-impact major gifts. I highly recommend Jim for any organization looking to
work with a seasoned fundraising professional with unsurpassed integrity, warmth and smarts."
BRAD BORST
President, The Wilderness Land Trust
"Jim is a strategic thinker with a strong passion for helping others. His work in the community continues to be
informative, engaging and progressive."
BETSI KASSEBAUM
DIRECTOR OF PHILANTHROPY AT SHOP2CARE
"We utilized Jim at a time when our organization was experiencing major changes. Jim helped us really distill down
to what was important to us and how we could utilize that knowledge to move forward. He is a true facilitator in that
he guided us towards our own conclusions, rather then imposing his own opinion or agenda on us. He also has a
wonderful sense of humor and warm manner which helped our team feel comfortable and encouraged everyone to
participate in the process. We would certainly use him again and recommend that others do as well!"
SUSAN STOCK
VICE PRESIDENT OF OPERATIONS AT ANSWERQUEST
We help you take the guesswork out of teamwork.
Did you know that your people are the greatest predictors of your business success? It's true. Likewise, dysfunctional teams are disruptive—undermining trust, performance, and productivity. The qualities that make your team or governing board inspired collaborators and resilient performers are also the qualities that make them challenging to manage.
Jim Mueller and his associates love to help you take the guesswork out of teamwork so you can focus on the bigger picture.
Whether you're a start-up making critical hiring decisions, a business that's outgrown its org chart, or a culture that needs to retool its strategic plan, JMA can ease you through those angst-inducing challenges with their proprietary approach.
You come away with a reinvigorated team that has self-awareness and crucial decision-making tools—competencies necessary for today's rising tide of expectations.
LEARN MORE ABOUT OUR SERVICES
"We help clients build extraordinary, high performing organizations that succeed in their missions."
LEARN HOW